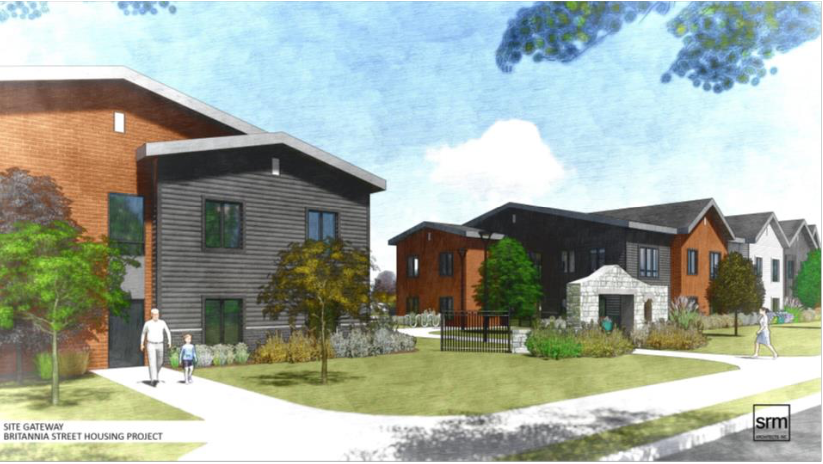 About the Project
The City of Stratford's Housing Division developed a 35 unit apartment building on its former Stratford Fairgrounds with construction completed in 2019. The buildings were made to resemble townhomes to blend with the neighbourhood structure. The building consists of one and two-bedroom apartments.
The apartment dwellings have open concept living room/kitchen, The building was constructed using energy efficient features.
The site's designation in zoning was changed from Institutional to Residential Fifth Density to permit the construction of this new apartment building. A number of site specific amendments to the RM1 designation were also required to reduce the number of parking spaces required, landscaped open space and the interior side yard setback.
TWC's Role
Liaison with City Planning staff & City's Housing Division - Stratford

Business plan and associated services development for allocation of public land

Coordinating environmental studies – Phase 1 ESA, geotech study, traffic and RFPs for architect and contractor

Co-ordinated with architect, engineers and contractor on project

Worked closely with housing division staff on project budget and arranged mortgage and additional financing

Prepared Planning Justification and completed complete rezoning and severance for property

Onsite review of construction work and reporting to Housing Division