About TWC
As industry experts, the team at TWC can assist its clients in delivering housing that is accessible and affordable to their communities' core families and workforce. TWC's experience in formulating new housing ideas and solutions allows communities to grow dynamic neighbourhoods with quality homes for citizens who seek secure affordable rental and ownership housing options.
Staff and associate consultants of the firm possess in-depth knowledge of affordable housing development, housing policy and policy development, housing program administration and affordable homeownership development.
TWC's expertise in housing programs, positive relationships with local governments and stewarding successful relations with both not-for-profit and for profit sectors has given TWC the respected reputation as A Housing Consulting Firm that Works.
Operating out of Cambridge, Ontario since 2003, TWC was incorporated in 2007. 
TWC Housing Sector Affiliations
Tim Welch Consulting Inc. is proud to be a member in good stand with the following housing sector associations:
Canadian Housing and Renewal Association

Co-operative Housing Federation of Canada

Ontario Non-Profit Housing Association

Urban Land Institute
Meet The Team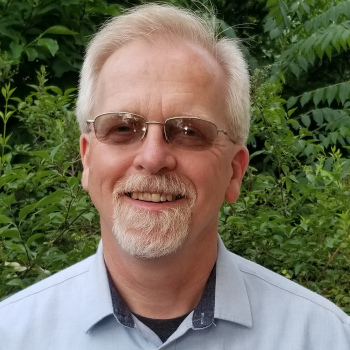 Tim Welch, Principal
Tim is the Principal of TWC and has over 30 years of experience in assisting communities create housing that is accessible and affordable to low and moderate-income households. Tim has provided strategic, practical advice to not for profit and private sector developers of affordable housing as well as municipalities and housing sector organizations. This includes creating housing and homelessness plans, housing strategies, portfolio regeneration and asset leveraging studies. The housing development projects supported by Tim occupy a wide range on the housing continuum including supportive housing for homeless persons, affordable rental for singles and seniors, affordable family rental housing and affordable home ownership.
Before launching TWC, Tim Welch was employed as a Housing Programs Manager with the Region of Waterloo and has previously worked as a municipal and provincial civil servant.
In addition to being a housing wonk, Tim is also a transit geek and cycling enthusiast, as well as occasional producer/roadie for theatrical and musical performances.
 Drew Goursky, Housing Consultant
With over 25 years in all facets of the affordable housing business at the municipal, provincial levels of government, Drew Goursky will bring considerable experience and energy to your projects. Since joining TWC in 2018, Drew has gained a reputation as a positive, collaborative and creative professional that deliver's quality policy and operational advice alongside project management services for new projects. Beyond working towards finding new affordable housing solutions, in his spare time, Drew is an avid traveller and enjoys his role as an ordained wedding officiant.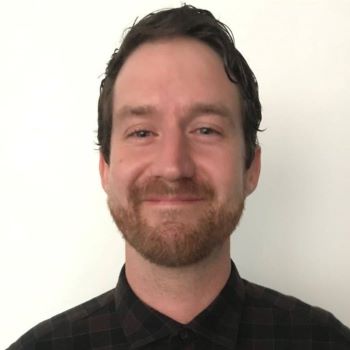 Patrick Masterson, Housing Consultant
Patrick joined the TWC team in 2020 having spent the previous six years working in a management role in the co-op non-profit sector in the Greater Toronto and Hamilton Area. His experience working with communities on projects such as refinancing mortgages and coordination of the subsequent large and necessary capital repairs to properties and communities is noteworthy. 
Previously, Patrick worked with environmental non-profit the Toronto Environmental Alliance and the Irish Environmental Network in Dublin where he lived before emigrating to Canada in 2014. 
Patrick has a master's degree in Sustainable Development from Technical University Dublin and an undergraduate degree in Public Health.  
In his spare time, he enjoys a multitude of sports, music and is an avid long-distance runner.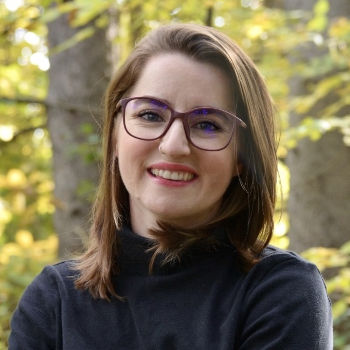 Rebecca McEvoy, Housing Consultant
Rebecca McEvoy has over 5 years of experience in affordable housing development and construction project management. She has worked for non-profit housing providers on everything from supportive housing program administration to planning approvals and build project management. Prior to developing a passion for housing, she worked for several years for a lower tier municipal government in Eastern Ontario. She holds a Masters degree in Rural Planning & Development from the University of Guelph with a focus on Program Development and Evaluation. She is detail oriented and a skilled communicator, bringing great energy and enthusiasm to her work.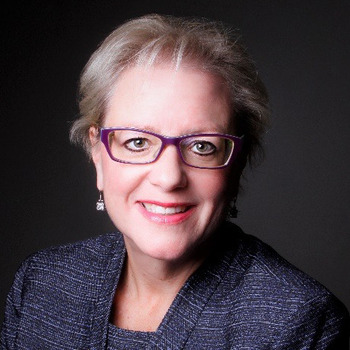 Sue Ritchie Raymond, Senior Housing Consultant
With 30+ years of experience in the human services field focused on creating partnership-based solutions to improve the wellbeing of individuals, families, and communities Sue is passionate about building opportunities for growth, innovation and excellence.
Sue's experience in the public (municipal and provincial) and not-for-profit sectors uniquely enables her to envision strategic solutions and connect diverse stakeholders. Her collaborative approach and strategic perspective has supported organizations to take bold steps in the creation of innovation approaches in the development of strategies for housing and homelessness, service and system design including both short and long term such as integrated supportive housing strategies, community response programs and long term housing master infrastructure plans.
Sue has a Masters Certificate in Public Sector Leadership from the Schulich School of Business, York University; a Certificate in Advanced Health Sector Leadership from Rotman School of Management, University of Toronto; an Addiction Studies Diploma, McMaster University and a Bachelor of Arts Degree, McMaster University.
Aligned with her passion for growth and development she continues to challenge herself as an active scuba diver, white water kayaker and photographer.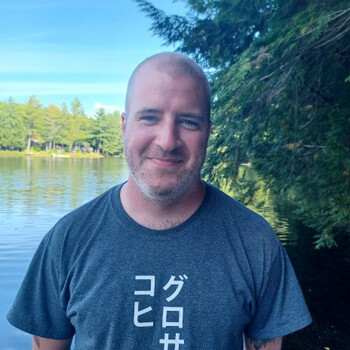 Ciarán Connaire, Housing Consultant
Ciarán started working for TWC in 2021 with a focus on the financial side of things. New to the housing world, Ciarán has a degree in economics with a background in engineering. He grew up in the west of Ireland but has been living in Canada for the past 6 years. He is passionate about the importance of affordable housing in Canada and Ireland.
In his spare time, Ciarán enjoys cycling, listening to live music, and reading in the park.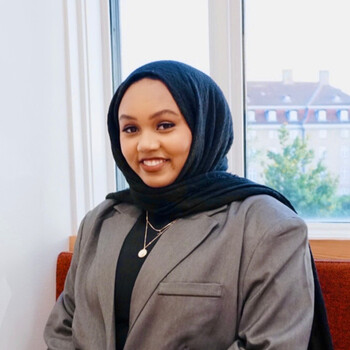 Maymun Abukar, Housing Consultant
Maymun Abukar is a Housing Consultant with TWC and has a Master of Environmental Studies (MES) at York University, specializing in Urban and Regional Planning, with a focus on Urban Planning and Spatial Injustice in Canadian cities.
Prior to working at TWC, Maymun spent her time working as an Urban Planner in the GTA and as an Outreach Project Coordinator with the Jane Finch Initiative at the City of Toronto. As an Urban Researcher, much of Maymun's research examines cityscape documentation, including the racialized social economy, planning for informality, diaspora and refugee settlement in Canada, housing markets, urban planning, and urban intervention in public spaces.
In her spare time, Maymun loves travelling, music and exploring nature.
 Iran Cooner, Housing Consultant
Irandeep has worked in Affordable Housing since 2015 and moved to Canada in 2022. His experience in affordable housing has seen him work a multitude of roles dealing with Housing Management, Supported Housing, Repairs Management, Development (pre construction, delivery & defects) as well as sitting as a non-executive director for a housing co-op in London. Having studied in the UK Irandeep has a Bachelors Degree in Law and a Masters in Quantity Surveying and Commercial Management.
In his spare time he is an avid traveller and enjoys hunting for new food spots in the city.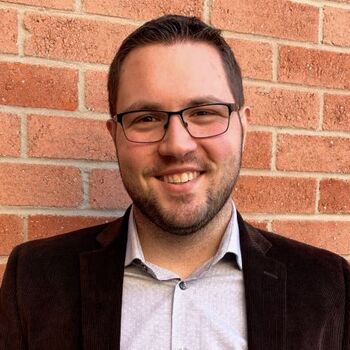 Justin Rain, Housing Consultant
With 5 years of experience analyzing and researching housing policy in Canada, Justin is completing his Ph.D. in Public Policy from Toronto Metropolitan University. In his doctoral studies, Justin specializes in Canadian housing policy, where he conducts research analyzing housing policy from a multi-level government theoretical lens, with a key value of the right to housing. Through his research, Justin has an extensive knowledge of federal and provincial housing policies in Canada and is dedicated to mobilizing his knowledge to best provide affordable, adequate and sustainable housing for those in need. Justin is also dedicated to the dissemination of political knowledge, as he teaches both introductory and advanced political science and public policy courses at Toronto Metropolitan University. 
In his spare time, Justin enjoys travelling and playing a variety of sports. 

 Leah Bennett Cooke, Housing Consultant
Leah (she/her) is a registered professional planner (RPP, MCIP) with 8+ years of experience specializing in complex development approvals, housing research, affordable housing funding, and project management. She has worked in the private and public sectors and as a researcher specializing in housing projects across Canada.
She is an avid gardener, cyclist, and traveller.

 Krystal Valencia, Housing Consultant
Krystal brings a wealth of knowledge and nearly a decade of experience in the charitable sector to her role as the Director of Development at Breakaway Community Services. Her experiences range from working on Parliament Hill and the United Nations Association in Canada to fundraising and event planning for a number of smaller nonprofits within Ontario. Krystal is recognized as a member of the Association of Fundraising Professionals (AFP), is Blackbaud Certified as a Raiser's Edge professional (bCFE-Pro), and achieved the Certified Fundraising Executive (CFRE) accreditation. Krystal also served as the Curator of TEDxOttawa for 5-years. Krystal has raised a career total of over $14 million through gifts from major philanthropists, corporate giving, community-based foundation and fundholder giving, foundation grants, government grants, and estate giving. She has managed a career total of over $50 million in portfolio assets and multi-year funding. In 2022, Future of Good recognized Krystal as one of 30 Young Impact Leaders across Canada. Over the last few years, she has worked with the University of Toronto's School of Cities' Infrastructure Institute & Rotman School of Management to catalyze Affordable Housing supply through capacity building, demystifying systemic processes, and uncovering sustainable financial modelling to enable nonprofits to acquire, retrofit, and own community housing across Ontario via a nonprofit she founded, Rental Rescue. In her spare time, she develops innovative creative mixed-use Affordable Housing archetypes for new developments and retrofitting existing affordable housing stock with an empathic lens. She is working on creating affordable housing opportunities for families in Canada, advocating to develop gender-sensitive housing, and systemic process that incorporates long-term affordability, financing, and circular economies for the long-term viability to cost of housing management and maintenance; speaking engagements including several UN Summits led by Urban Economy Forum in partnership with UN-Habitat.

 Nayeon Kim, Housing Consultant
Coming soon....

Joy Zhang, Admin Assistant
Joy joined TWC in 2006 and is responsible for the firm's accounting and administrative functions. In her spare time, Joy enjoys gardening, traveling, and spending time with family and friends.